Essentia Beyond Latex™
Shop the Best Organic Mattresses
Sleep is the foundation of wellness and happiness. Essentia's certified organic mattresses create the perfect sleep environment for you to experience unmatched REM and Deep Sleep to benefit from all the amazing outcomes quality sleep provides including mental and physical recovery. 
Essentia's Beyond Latex™ proprietary and patented slow response organic latex foam is the key to experiencing unmatched sleep and wellness. Handmade in Essentia's GOLS and GOTS certified organic factory in Canada, these organic latex mattresses are packed with technology to promote sleep. Breathe easy night after night knowing there are no springs or fiber batting to harbor dust mites, plus no proteins to cause latex allergies as reported by the Johns Hopkins School of Medicine.

Jump to a specific Mattress Collection:
Performance | Lifestyle | ProCor P1
Essentia's certified organic performance mattresses feature new organic latex foam formulas to help you experience truly rejuvenating sleep. Essentia believes there is nothing more powerful than the body's own ability to heal itself physically and mentally, these performance mattresses are proven to help you do just that! 
Following an extensive sleep study, our performance nontoxic mattresses demonstrate never-before achieved levels of Deep Sleep and REM sleep. True deep sleep impacts happiness, relieves stress, relieves anxiety, and improves focus, along with optimizing physical recovery.

These performance mattresses feature our new activated quartz organic foam for enhanced Active Cooling up to 9 degrees at night, as well as the option to upgrade your foam to include Essentia's EMF Protection.
Classic REM5 Organic Mattress
Starting at $3,382.00

The Classic REM5 organic latex foam mattress is ultra-adaptive for improved support and pressure relief. Featuring 5 of Essentia's key elements to eliminate sleep stimulants including a sleep surface that actively cools up to 5 degrees over an 8-hour sleep cycle.  
Dormeuse REM9 Organic Mattress
Starting at $5,368.00

Packed with Essentia patented technology, you'll get all 7 key elements for Deep Sleep. Ultra adaptive with an accelerated response to movement, you'll experience zero gravity comfort, no pressure points & a state of micro-hibernation as the surface actively cools up to 9 degrees.
We believe that everyone should be sleeping on an organic, allergy free, and durable mattress. The Lifestyle collection is our commitment to truly healthy sleep, and the foundation of every Essentia mattress. Featuring our patented organic latex foam formulas, the lifestyle collection promotes clean bedroom air using only certified organic components that allow for air to flow through the mattress so the sleep surface doesn't heat up. You also will not find any wool, cotton, or fiber batting that may harbor dust mites. The most comfortable latex mattresses you'll ever experience, these full latex core mattresses are extremely durable, have no springs, and will stand the test of time.
Tatami™ Organic Mattress
Starting at $2,448.00

The Tatami's™ firmer feel with a touch of Essentia's patented Beyond Latex™ organic foam promotes clean bedroom air, is breathable, and durable. With a full latex core, the Tatami is an amazing value offering comfort and clean sleep benefits. 
Stratami™ Organic Mattress
Starting at $2,915.00

Featuring a special blend of organic latex foam, the sleep surface of the Stratami™ eliminates the need for any pillow top or additional toppers. This organic latex foam mattress consistently scores best for comfort and support by the leading independent consumer review organization. 
The ProCor P1 custom mattress is the result of your full commitment to sleep and our obsession for you to experience true performance sleep. The ProCor P1 builds on the blocks already created by the Dormeuse REM9 as the gold standard in organic performance sleep and takes it to new levels of personalized comfort and support. Using Essentia ID to identify posture type, we are able to fine-tune the foam formulations and layer details of your ProCor P1 custom mattress to be a perfect match to support your personal posture type. 
Procor P1 Custom Mattress
Starting at $8,790.00

Packed with Essentia patented technology and building on the Dormeuse REM9 mattress, the ProCor P1 features all of the 7 key elements for rejuvenating sleep built specifically for your body. Our Essentia ID process determines the Beyond Latex™ organic foam variations to use in your custom mattress, this means no ProCor P1 mattress is built alike as each layer will vary to meet the specific posture, muscular, and body needs of the sleeper.

The ProCor P1 mattress includes Essentia's EMF Protection Foam and comes standard at a 10 inch height, with the ability to bump the height up to 12 inches or 14 inches. 
Essentia's 7 Key Elements for Deep Sleep
You deserve a sleep surface that ensures you experience the deepest, longest possible REM and Deep Sleep cycles. Essentia is the only mattress proven to accomplish this for its sleepers. To do this, Essentia Beyond Latex™ organic foam mattresses are crafted to eliminate sleep stimulants that disrupt your body's natural sleep cycles.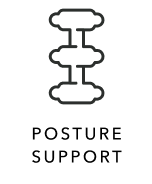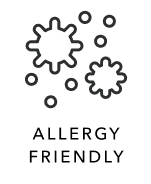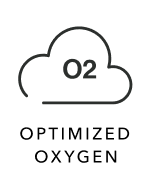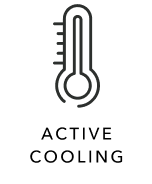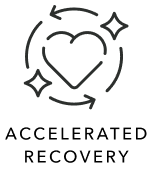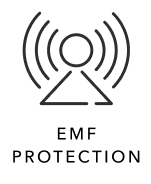 Learn More About Essentia Organic Mattresses
What if I need Help Picking an Essentia Mattress Model?

Essentia organic mattresses are available exclusively on myessentia.com or in an Essentia showroom. If you need help picking from our variety of organic and natural latex mattresses, simply chat with one of our sleep experts using the chat widget or give us a call 888-764-4116. Essentia offers free shipping to your door and has great payment options including 0% APR financing available in stores and online.
How is Essentia Organic Foam Different from Memory Foam?

Essentia's Beyond Organic™ standards mean we proudly use organic, natural materials, such as Hevea Milk, GOLS Certified Organic Latex, Natural Dunlop Latex, Organic Essential Oils, Natural Plant Extracts, and GOTS Certified Organic Cotton. These aren't materials you're going to find in most mattresses at a big-box store. An Essentia natural organic mattress differs in quality when compared to regular memory foam mattresses or spring mattresses.

Other memory foam mattress companies often use materials that are filled with toxic chemicals. Regular memory foam mattresses are often made out of poly foam materials, which are known to hold fire retardants. Spring mattresses also house dust mites, which can cause allergies, like sneezing, coughing, and watery eyes. Meanwhile, an Essentia organic mattress is a great solution for people who suffer from allergies.
Why Choose Essentia?

Ninety-one percent of people agree that a comfortable natural organic mattress is vital to a good night's sleep — but did you know that only 47 percent actually think theirs is good enough? Most people believe a night of good sleep is essential to the quality of life, but the numbers don't add up. It's time to take control of your life and start sleeping comfortably. When it comes to Essentia, you'll find that we have non-toxic, organic latex, and organic foam mattresses that are fit for any lifestyle or body.

When you sleep on an Essentia memory foam mattress, you know you're getting quality. Made in our GOLS and GOTS certified organic factory, our memory foam mattresses are natural and organic. Whether you want to sleep on a cloud or prefer extra contour support, we've got exactly what you're looking for.
Do You Make All Size Mattresses?

Yes, most Essentia models are available in all standard mattress sizes as follows:

Twin - 38" x 75" x 8" 

TwinXL - 38" x 80" x 8" 

Full - 54" x 75" x 8" 

Queen - 60" x 80" x 8"

King - 76" 80" x 8" 

California King - 72" x 84" x 8" 

The Classic REM5 and Dormeuse REM9 organic mattresses can be upgraded to a 10-inch height. 

The ProCor P1 comes standard at 10 inches in height and can be upgraded to a 12-inch or 14-inch height.

The Grateful Bed Jr is a 6 inch height.
Can You Make a Custom Mattress?

Yes! The Essentia ProCor P1 mattress is fully customizable to the sleeper. This model can also be made in oversized mattress sizes such as:
- Wyoming King (84" x 84")
- Texas King (98" x 80")
- Alberta King (96" x 96")
- Alaskan King (108" x 108")

Other Essentia models can also be made in custom sizes that are smaller than a California King, and even special sizes suitable for an RV mattress, boat mattress, or other small space.

Contact us to get a quote for your custom size mattress.
Pick Your Perfect Mattress Contour

The Dormeuse REM9 and Classic REM5 are available in 2 different supports: mid contour and fior contour support. 

Your choice between mid contour and fior contour should come down to your spinal type. A flat back and sway back enjoys a mid contour support,  while a pronounced back curve would enjoy a fior contour support. There are many factors that can affect the way the foam will contour to your body. This includes the type of foundation you are using which is why we recommend a firm support and no box spring!

We have also found that different sleeping styles tend to prefer a certain contour. Back and stomach sleepers will gravitate toward a mid-contour support, while side sleepers do prefer a fior contour support which allows for more pressure relief at the shoulders and hips. If you want to understand more about contour and the factors that affect the feel of a foam mattress click here.
No Toxic Flame Retardants

Picking a non-toxic flame retardant that did not affect the performance of our mattresses was of utmost importance. This is why we use Kevlar fabric. While it is the most expensive flame retardant option, it allows us to use a non-toxic fabric that does not go against our Beyond Organic values. 

Essentia is proud to have an allergy friendly and vegan mattress free of wool or wool padding. 

Think of the kevlar fabric much like a sock that we place the mattress in and then sew up on the open end, this is a fabric layer you will find under the GOTS-certified organic cotton cover. There are no toxic flame retardants sprayed or used in our GOLS and GOTS certified organic factory. 

Did you know that we are required by US law to use a flame retardant on mattresses sold in America? As we manufacture our mattresses in Canada, we can ship a mattress without the kevlar fabric if we have a doctor's note on hand. Chat with us to learn more.
How Do These Mattresses Ship?

As the leaders in environmental manufacturing, this means that we also had to prioritize a way to ship our dense mattresses to reduce our carbon footprint. In order to do this, we have developed a specially fitted roll-pack machine to compress and roll our mattresses into boxes that take up 75% less space on the delivery truck.

All mattresses are compressed and rolled, shipped in a tall skinny box. In fact, you may confuse it for a carpet if the weight was no issue. We offer FedEx delivery to your door on every order in the contiguous United States. 

The Classic REM5 and Dormeuse REM9 in king and California king size only ship via complimentary In-Home Delivery as there is some assembly required.

You may opt to upgrade your shipping to In Home Delivery for $249 per mattress or foundation. With this service, you will receive a call to schedule your delivery and the team will set up your new mattress. They can also remove your old mattress if you choose.
Essentia Certifications Explained

Essentia is a GOLS (Global Organic Latex Standard) 3.0 certified facility CU 847578, able to manufacture organic finished goods. Essentia's supply chain has demonstrated that there are procedures in place to properly track and manage organic materials up to the point where they are shipped to the client. Essentia has demonstrated it has a system in place that will allow traceability and proper storage of all its GOLS components at all stages of production.

Each Essentia mattress and pillow is also GOLS certified and made with≥ 95% certified organic latex, the highest possible standard for organic latex, and is the main component of our patented Beyond Latex organic foam formulas. 

Certification for organic fibers, the Global Organic Textile Standard (GOTS) is a leading textile processing standard. GOTS includes ecological and social criteria with independent certification of the entire textile supply chain. Essentia holds a GOTS 4.0 factory certification, ensuring that the entire supply chain has demonstrated proper practices to track and manage organic materials. All organic cotton used is also GOTS certified.
Affirm Financing. As Low As 0% APR is Available.

Sleep Now, Pay Later! Essentia is proud to offer flexible payment options via Affirm. Make easy monthly payments over 12, 24, or 36 months. Checking your eligibility won't affect your credit score.

*Get an Essentia organic queen size mattress for as low as $272.67/month over 12-months at 0% APR. Based on a full purchase price of $3,272. Subject to credit check and approval. Rates are between 0–30% APR. A down payment may be required. Subject to eligibility check and approval. Payment options depend on your purchase amount. Estimated payment amount excludes taxes and shipping fees. Actual terms may vary. Payment options through Affirm are provided by these lending partners: affirm.com/lenders. Visit affirm.com/help for more info.
20-Year Warranty

Essentia's mattresses feature a 20-year prorated warranty! To demonstrate the durability of Essentia's high-quality mattresses, a 250lb hexagonal shape roller passes over the mattress 200,000 times, which simulates 10 years of use. What was found is that the Essentia mattress experienced a loss of less than a quarter inch of its original height at the 10-year mark. Based on these results, it's safe to say you can expect your Essentia to stand the test time, with the added security of your twenty-year prorated warranty.
120-Night Mattress Sleep Trial

We are dedicated to leading the charge with innovative patented technologies that enhance sleep wellness. This means every product we make follows our Beyond Organic standards for high-quality, ethically sourced components handcrafted with care in our GOLS and GOTS certified organic factory. We know our products will perform for you and want you to shop with confidence knowing we stand behind our products. 

This is why we offer you a 120-Night Sleep Trial on all Essentia mattresses. This means that from the day you receive the mattress you have 120 nights to sleep on your mattress and get a great feel for it. ​In the rare event you choose to return or exchange the mattress, we do arrange to have everything picked up and brought back to us for donation or recycling. Unlike other companies who have you arrange and pay for shipping, there is a nominal 9% fee on the retail price associated with a return or exchange which is simply deducted from your refund.