How we make our mattresses
What are our Organic
Mattresses Made From?
Perfecting our patented Beyond Latex™ organic foam took love, science, testing and time.
What Essentia achieved in doing was to take high quality natural and organic ingredients, turning them into a truly next generation, latex-based foam that sleeps cool, feels better, and reacts faster than any other foam you've ever experienced. Essentia's patented slow response latex foam starts with hevea milk that is mixed with other essential natural and organic ingredients that once combined help to achieve the distinctive feel and properties found only in Essentia. Of utmost importance to Essentia was sourcing the right ingredients to make our organic mattresses and Beyond Latex™ organic foam mattresses, but also being transparent and following with our Beyond Organic® standard.
Organic Hevea Milk
Milky white "sap" of the Rubber tree, collected much like Maple tree sap. The hevea milk used at Essentia is sourced from GOLS certified organic plantations where acceptable working conditions are maintained and there is no practice of child labor. Hevea milk is the main ingredient in our Beyond Latex™ organic foam.
GOLS Certified Organic Latex
Each Essentia mattress and pillow is also GOLS certified and made with≥ 95% certified organic latex, the highest possible standard for organic latex, and is the main component of our patented Beyond Latex™ organic foam formulas and organic latex support cores.
Dunlop Latex
A rubbery foam made from Hevea Milk (rubber tree sap) which is known for its durability, support qualities, and purity. The support cores of all Essentia organic mattresses feautre a dunlop latex process to ensure proper spinal support and durability.
Organic Essential Oils
A natural and healthy alternative to man-made oils or petroleum. Grapefruit seed, coneflower essence and jasmine essence all help us achieve proper consistency in our Beyond Latex™ organic foam while providing soothing and rejuvenating properties to the body and spirit.
Natural Plant Extracts
As a substitution to harsh toxic chemicals used in conventional memory foam, natural plant extracts help us achieve the proper consistency for our Beyond Latex™ organic foam.
GOTS Certified Organic Cotton
Grown without chemicals, synthetic fertilizers or pesticides, organic cotton helps retain the health of our planet and its people by providing safe work environments for cotton field workers, eliminating the use of damaging synthetic pesticides ensuring soil fertility is maintained and improved.
Essentia's 7 Key Elements
for Deep Sleep
We make products that help you stay in REM and deep sleep longer. Our goal is to help you hack your sleep, and achieve better sleep scores. The only way to get there is by increasing the percentage of time you spend in REM and Deep Sleep cycles, Essentia has been proven to extend these cycles by 20%. Longer REM and Deep Sleep cycles = better life outcomes.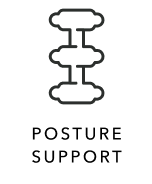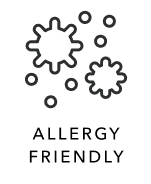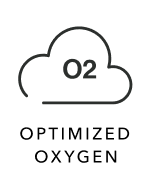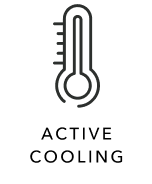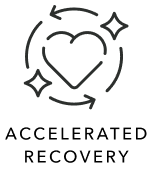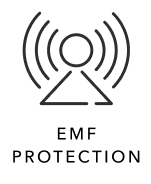 How We Make the Best Organic Mattress on the Market
Perfecting Essentia's Beyond Latex™ slow response organic foam was just the beginning, the next step was taking it to production. To ensure a consistent product, a very specialized foaming machine was sourced. After months of re-engineering and modifications including adding a programmable control center, chiller system, robotic arm and injection mix head she was ready to start making our patented organic foam formulations.
As 1 of only 2 latex foaming companies in North America, we not only have complete control over every ingredient and component used to make the healthiest mattress possible, the environmental benefits of foaming are significant. Instead of importing latex foam components, we simply import the rubber tree sap to make our natural memory foam. This takes close to 80% less space than importing finished latex foam. It also significantly cuts down on fuel consumption in transportation, which allows for better prices and supports the North American economy.
How we make it
Layer Mold
Used to make a big bun of our Beyond Latex™ organic foam. Once baked and cured, this bun is then sliced into 1 inch, 2 inch, and 3-inch thick layers to be used on mattresses.
How we make it
Essentia Patented
Molding Technology
Utilizing our patented molding technology, we are able to create our accelerated recovery organic foam, which offers a fast response to movement and is available on the Dormeuse REM9 and ProCor P1 mattresses. The arm of the foaming machine then pours Essentia's slow response organic latex foam into the mold which is then closed and baked much like a cake. This method allows us to not only keep the highest foam densities in the industry but also create highly elastic foam formulas that provide unmatched comfort without compromising quality and durability.
How we make it
Curing & Testing
As much care is taken into crafting a new Essentia mattress as you would expect from any James Beard Award-winning baker. Essentia's goal is to ensure that each mattress reflects what Essentia owners are meant to feel which is fully refreshed after a deep, restorative, truly therapeutic sleep experience. To ensure that, there are 2 more steps before a new mattress begins its trek to you:
Phase 1 - Curing. Like all baked goods, Essentia's organic mattresses need some time to cool. When it comes to foam, the cell structure and consistency changes after a few hours, even after a few days. All mattresses and pillows cure on racks for about 7 days to ensure you always get the Essentia feel we're famous for.
Phase 2 - Testing. All Essentia mattresses undergo inspection and testing before being packed up and shipped to you. Including ILD (indentation load deflection) testing which determines firmness, stiffness or load-bearing capacity.
How we make it
Made With Care
When it comes to how Essentia organic mattresses are made, we're not just a company, we're family. Health, safety, and happiness go hand in hand at Essentia.
Everything gets tested, from worker safety to the final product. No gloves or other forms of protective equipment are needed for our team in the factory given the nature of our natural products. VOC testing has been performed on both work environment in our factory and the final product. Essentia's factory is both GOTS (Global Organic Textile Standard) and GOLS (Global Organic Latex Standard) certified.
HOW WE MAKE IT
Shipping to You
We put a lot of stock into the environment and our impact on it, which is why it was extremely important for us to find the best solution to ship Essentia mattresses. It takes special machinery to compress, roll and pack mattresses as dense and heavy as Essentia, something that hadn't been done on a product this dense. Upgrading compressors, motors and a gentle re-tool of a custom Italian-made Roll-Pack Machine made it possible.
Almost all Essentia products are delivered via UPS or FedEx. The ones that aren't, are simply too heavy for standard delivery methods. What does roll packing mean for the environment? It means they take 75% less space in a truck and 75% less packaging. Our boxes are made from 100% recycled paper (99% post-consumer, 1% post-industrial). The bottom line is, you can be sure that you're purchasing a world class, safe, and healthy product.
Certified Organic Manufacturing
Essentia strives to create foam mattresses that never make you choose between performance or health. Each component used in our GOLS (Global Organic Latex Standard) and GOTS (Global Organic Textile Standard) certified organic factory is nontoxic, ethically sourced, and certified organic.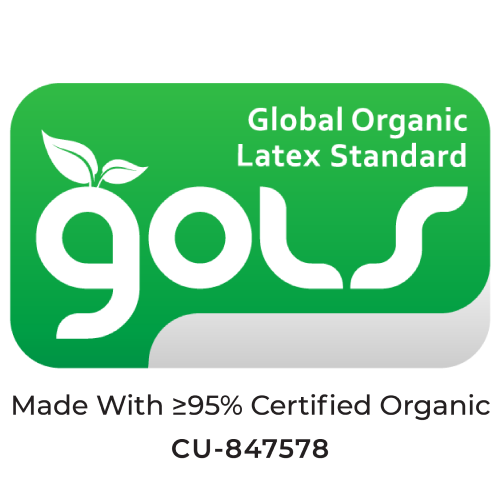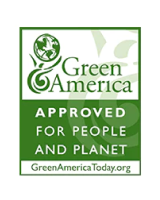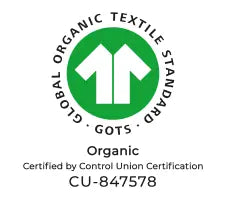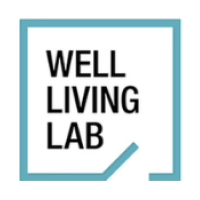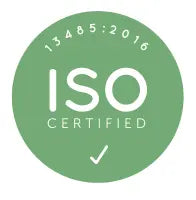 how it's made
Standing the Test of Time
Once you have made the decision to jump on an Essentia mattress, you have the added guarantee that it will stand the test of time. Essentia's mattresses feature a 20-year warranty!
To test our mattresses, a 250lb hexagonal shape roller passes over the mattress 200,000 times, which simulates 10 years of use. What was found is that the Essentia mattress experienced a loss of less than a quarter inch of its original height at the 10-year mark. Based on these results, it's safe to say you can expect your Essentia to stand the test time, with the added security of Essentia's twenty-year warranty.
Fun Fact: if you were to leave an Essentia mattress fully exposed to the elements (wind, rain, sun) it will biodegrade in just 3 years.