Essentia's 7 Key Elements for Regenerative Sleep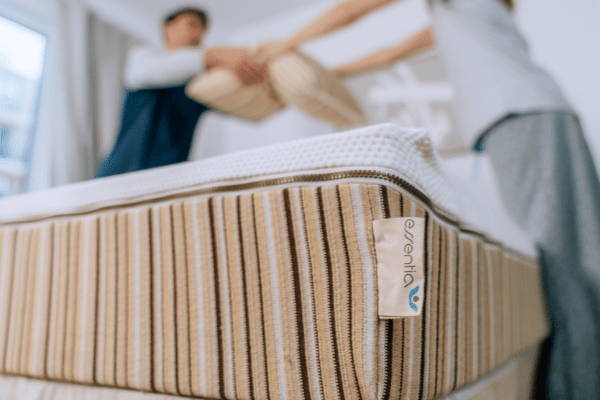 Essentia is the ONLY mattress to score best at eliminating sleep interrupting stimulants!
Here at Essentia we create sleep environments that extend the time you spend in Deep Sleep and REM sleep cycles by eliminating the stimulants that can pull your body out of these cycles. By doing so, you experience an increased rate of recovery that improves both your mental and physical health.

We achieve this thanks to our patented Beyond LatexTM organic foam technology and patented molding technology.
What is a sleep interrupting stimulant?
Our goal is to ensure your sleep environment is free from sleep disruptors. Anything that affects your central nervous system and quality of sleep is considered a stimulant.
The biggest sleep disruptos include pain, tossing and turning, lack of adaptability, allergens, heat, EMFs, and toxins or chemicals from polyurethane components.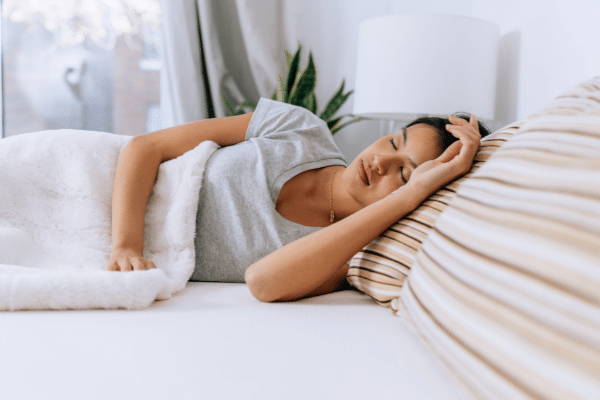 Essentia's 7 Key Elements that Create Your Perfect Sleep Experience


Essentia's patented molding technology allows for our organic foam to react quickly to every movement and readapt to your body eliminating sleep interruptions. This is important as your body will make natural movements at night, but the goal is for you to never be woken up by them. This in turn keep you in Deep Sleep and REM sleep cycles for your body to truly heal and recover from the day.
Essentia's patented Beyond Latex™ organic foam does more than simply cool, it actively pulls heat away from the body & through the mattress, allowing you to sleep cool all night. In fact, the surface temp of an Essentia mattress can sleep up to 7 degrees cooler than your internal body temperature promoting micro-hibernation and natural thermal transfer.



Your Body. Your Mind. Connected.
Your perfect mattress is highly dependent on your body type and sleeping position. No single mattress is optimal for every sleeper, which is why finding your perfect match is so important.